The grip balance of the front and rear tire theme of the development.
Form tire for GP touring competitions that repeated a test with the latest machine.
We made the results of Form tire own company production 9 years and data provided by many races scene form.
Circularity of wheel.
Lightness, material, and hardness of wheel.
Impact-proof.
Original edition of sponge selected carefully.

It is 5place stamp in the back of the wheel
as for the setting hall of the kingpin.
Hole for the setting can be easily processed
if necessary.

Front wheel /width 26mm/diameter 49mm/offset +0.5
Tire diameter /64-65mm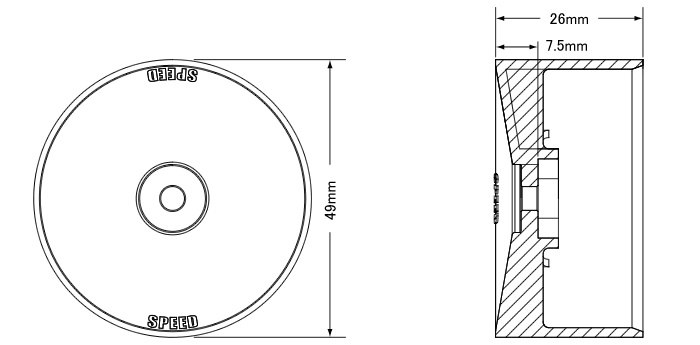 P.N

Items

Price yen

AF33D

Front tire W/dish wheel 33 hardness (Standard)

\1,300

AF35D

Front tire W/dish wheel 35 hardness (Standard)

\1,300

AF37D

Front tire W/dish wheel 37 hardness (Standard)

\1,300

AF40D

Front tire W/dish wheel 40 hardness (Standard)

\1,300

AF42D

Front tire W/dish wheel 42 hardness (Standard)

\1,300

AF45D

Front tire W/dish wheel 45 hardness (Standard) *Production on orders

\1,400

AFSP

Front tire W/dish wheel (Special)



How to use:
The turn of the corner doesn't rolling speed difficultly in 37 degrees.
Do not go out ahead in 35 degrees, and for the stopping feeling.

SP tire rolling speed in improves and more turned.
It is specially the best at the time of low grip daytime mu.
*It turned too much if it makes a mistake in the road condition.





\1,200

Rear wheel /width 30mm/diameter 49mm/ offset +1
Tire diameter /65-67mm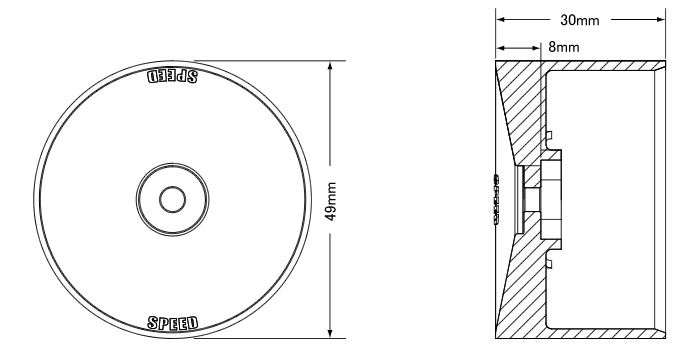 | | | |
| --- | --- | --- |
| P.N | Items | Price yen |
| AR35D | Rear tire W/dish wheel 35 hardness (Standard) | \1,200 |
| AR37D | Rear tire W/dish wheel 37 hardness (Standard) | \1,200 |
| AR40D | Rear tire W/dish wheel 40 hardness (Standard) | \1,200 |
| AR42D | Rear tire W/dish wheel 42 hardness (Standard) | \1,200 |
| AR45D | Rear tire W/dish wheel 45 hardness (Standard) *Production on orders. | \1,300 |